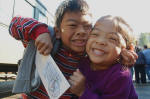 Excited to take the train ride.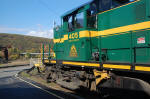 The Green Mountain Railroad train.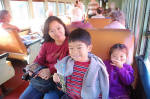 All aboard!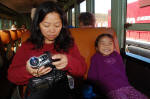 Getting the camera and smiles ready.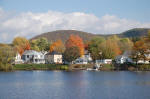 Picturesque.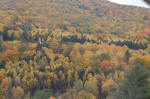 Foot of the hill.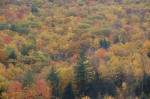 Here it is, closer.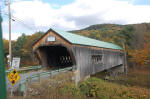 Bartonsville covered bridge built in 1870.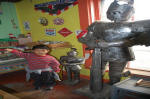 Sir Jacob, inside a store in downtown Chester.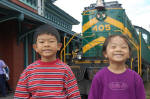 Back at the train station in Brattleboro, after a 45-minute train ride.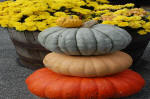 Pumpkins waiting for Halloween.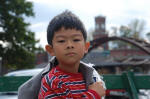 This one is waiting for lunch!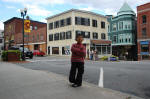 At the Square in Chester.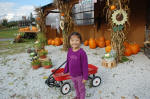 Shopping for pumpkins in one of the roadside shops .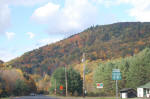 Back on the road to see the greatest show on earth!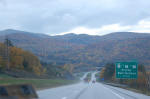 It was miles and miles ...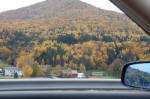 of yellows...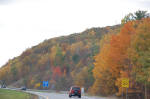 and oranges ...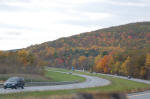 greens, and ...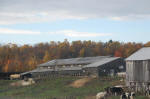 cows...?? oh, yeah, there were cows, too!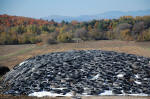 What's this? We don't know but we're guessing it's compost.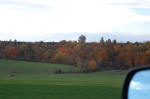 What beauty...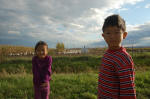 Later that day, we drove up to the Dead Creek Wildlife Management Area in West Addison to see the migrating birds.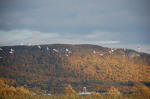 The birds seem to be putting on a show. It was simply amazing!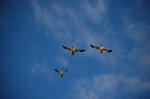 A real air show...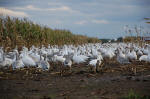 This place is their rest stop. There were thousands of snow geese...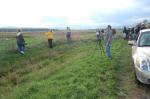 ...and lots of bird-watchers, with all sorts of cameras and viewing gadgets.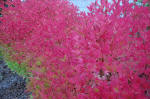 These are the leaves-- not the flowers!-- of a plant just outside our Hotel in Middlebury, VT.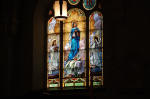 Beautiful stained-glass adorn the Church of the Assumption where we attended the Sunday mass.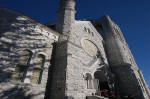 The church building on a beautiful Sunday morning.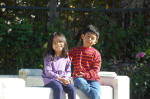 Resting at downtown Middlebury.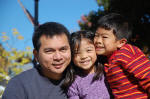 One of those rare times that THIS GUY agrees to be in the picture. Smile!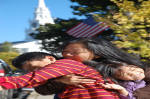 Clowning around.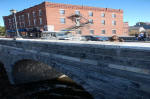 Still in downtown Middlebury.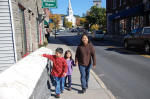 Exploring...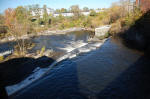 Waterfall--nature surrounds us.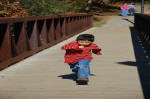 Bridge over rushing water? Bride under rushing boy?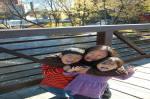 Curly, Larry, Moe.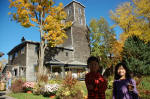 Our last stop was the Bennington Pottery, southern VT.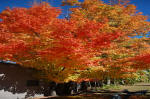 This gorgeous tree was just outside the pottery.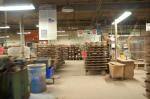 Inside the building, pottery awaiting their finishing touches.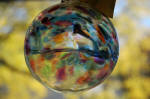 Glass decorations sold at the pottery, too.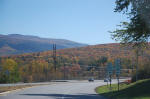 After seeing the shops, we drove back to see what we came here for.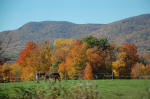 These. . .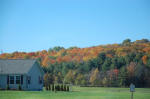 . . .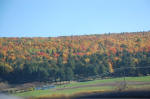 . . .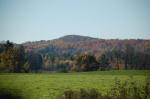 . . .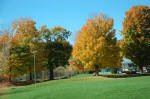 This tree was just begging to be photographed.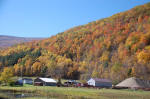 It was an endless show of colors that you just can't get enough of.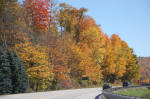 You can't help but be in awe of The One who paints these.